All other settings can be found in the secured customer portal. You should follow these steps on your device for faster access.
How to install FileLinked on FireStick/ FireTV or Android
FileLinked is the must have app for FireStick and FireTV. Using this app you may have access to thousands of apps for free. 
Step 1 : Enable ADB Debugging and Apps from Unknown Sources
If you already done this once skip to step 2.  In order to enable above mention options go to settings and Click Device as show below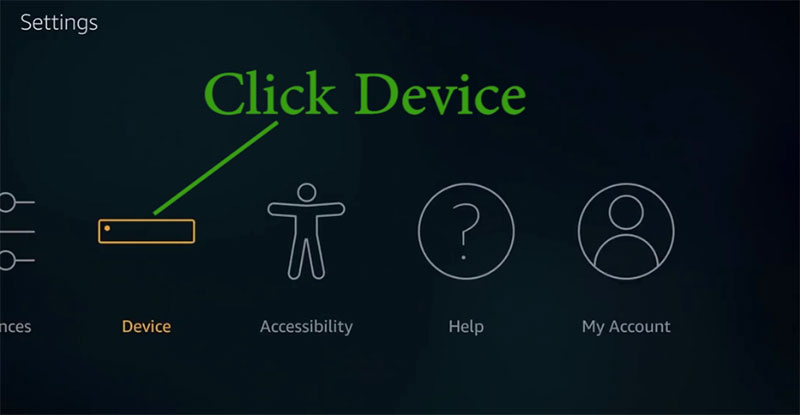 Then Click on Developer Options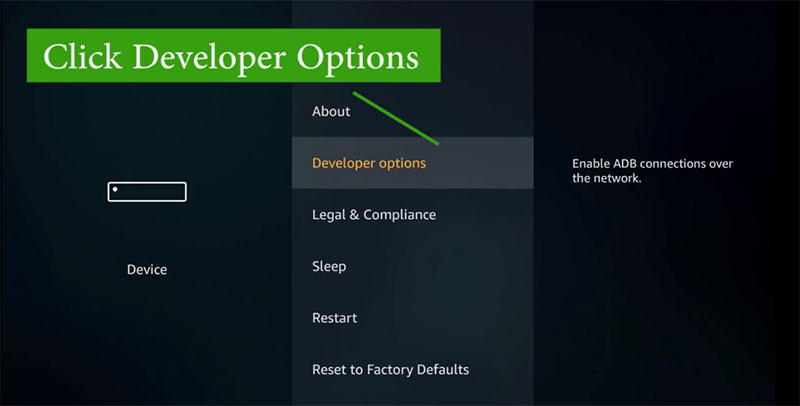 Find "ADB Debugging" and "Apps From Unknown Sources". If those are "Off" enable them by clicking on those options.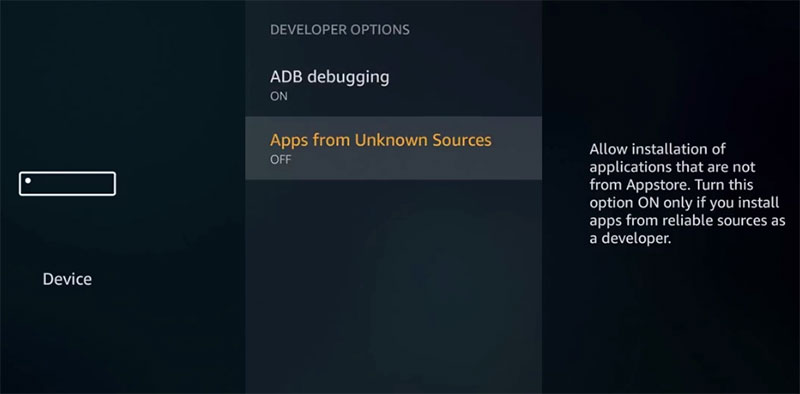 Step 2: Search and Download "Downloader" from Amazon App Store
Search "Downloder" app from Amazon Appstore and install it. using that app we can download latest version of Filelinked apk.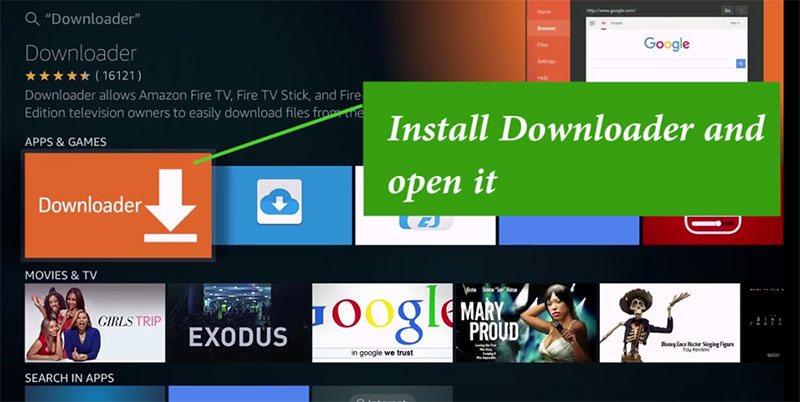 Step 3 : Download and Install FileLinked on FireStick/FireTV
Using the "Downloader" app go to http://get.filelinked.com and download the FileLinked apk there.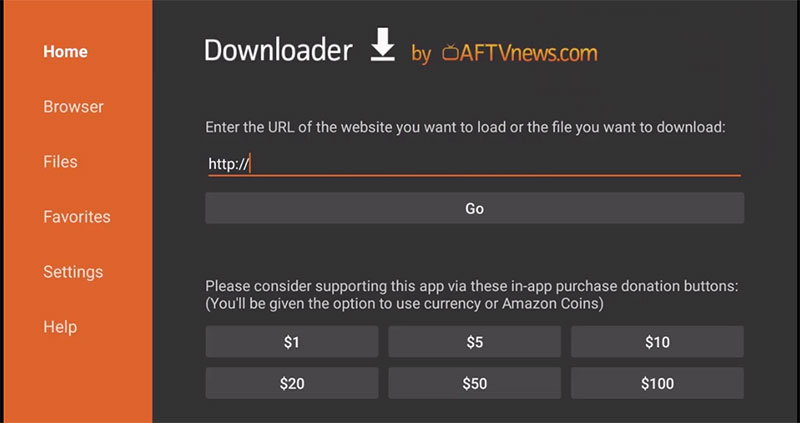 After you have installed Filelinked open the app and follow next steps below.
1. First close out all running apps before installing any new apps.
2. Open the Filelinked app.
3. When prompted for a code enter code found in customer portal
4. Select on Continue button.
5. Now you will see a list with apps you can download.
6. Select on the download arrow of the file you want download.
7. After the files apk is downloaded a play arrow will appear
8. Select on the play arrow
9. Select on Install tab
10. Now the app is installed .
11. Repeat the above steps (6-9) for each file/app you want install.